On Friday September 4th, 282 students from the region around Waramoth Primary sat their mock Year 8 exams at Ariath Primary,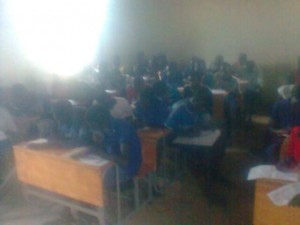 the main school in the region. 23 of the 25 Year 8 students from Waramoth sat these exams and performed exceptionally well. Three Waramoth students ranked in the top 10, with a Waramoth student achieving the 1st ranking position. This is a significant achievement for this student, and much credit
must be given to the students as well as their teachers.  The students and teachers are very grateful to Timpir and the donors in Australia for their continued support. We wish the students all the best for their studies in the lead up to their final Primary School exams later in the year.